HARNESS THE WARMTH OF THE SUN.
We are the Largest US Manufacturer of Solar Thermal Heating Systems
A longer, more comfortable swim season – without the high utility bills.
Hundreds of thousands of backyard pool owners around the world depend on clean, reliable solar to maximize their investment.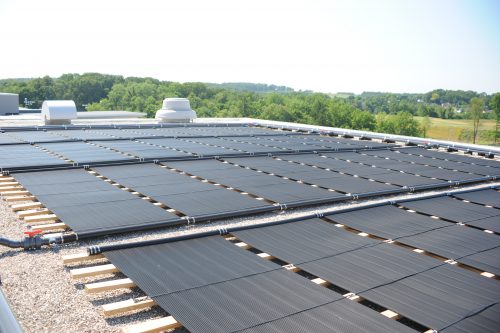 According to industry statistics, two-thirds of the commercial pools worldwide have either seasonal or year-round heating requirements.
Solar pool heating systems can provide a clean, domestic and affordable way to reduce the monthly energy bill for heating commercial swimming pools.
The United States' industrial sector uses heat for a wide variety of applications, including washing, cooking, sterilizing, drying, preheating of boiler feed water, process heating, and much more.
According to the EPA, the industrial sector uses and estimated 24 quadrillion Btu, or roughly one-third of the nation's delivered energy supply.
THE MOST TESTED. THE MOST TRUSTED.
ISO QUALITY MANAGEMENT
Aquatherm manufactures to ISO 9001 quality management standards, which includes a strong focus on continual improvement in all products and processes.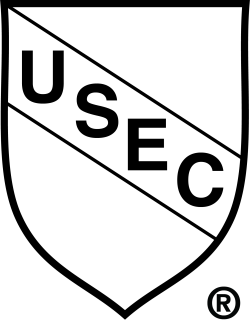 UNIFORM SOLAR ENERGY CODE
Model code developed by the International Association of Plumbing and Mechanical Officials® (IAPMO) to govern the installation and inspection of solar systems as a means of promoting the public's health, safety & welfare.
NSF / ANSI STANDARD 50
NSF/ANSI Standard 50 is a safety, durability, and toxicity standard required for commercial recreational aquatic equipment in most of the United States.
CITY OF LOS ANGELES
Aquatherm products are verified and approved for use by the Los Angeles Department of Building & Safety, and are in compliance with the City of Los Angeles Building Code.
CERTIFIED THERMAL PERFORMANCE
IAPMO RESEARCH & TESTING
Products have been tested in accordance with ISO 9806 by an IAPMO R&T recognized laboratory to the applicable requirements of ISO/IEC 17025, and are in compliance with SRCC Standard 100-2014.
FLORIDA SOLAR ENERGY CENTER
Products have been evaluated in accordance with prescribed methods by FSEC and found in compliance with quality and design standards for solar thermal collectors and systems for performance.
"Our goal is to find customers who believe what we believe, and work together so that we can all succeed. We're looking for people to stand shoulder-to-shoulder with us in pursuit of the same goal."
DEALER OPPORTUNITIES AVAILABLE
Why should you do business with us? It's been said, "people don't buy what you do, they buy why you do it." Every day, we wake up with a sense of why we come to work: to inspire others and provide value to our customers; to encourage and develop an entrepreneurial spirit; to be part of something bigger; and to make a contribution to the communities in which we live.